Noise and leak detection
A sonometer and other noise (NVH) locating solutions.
Our solution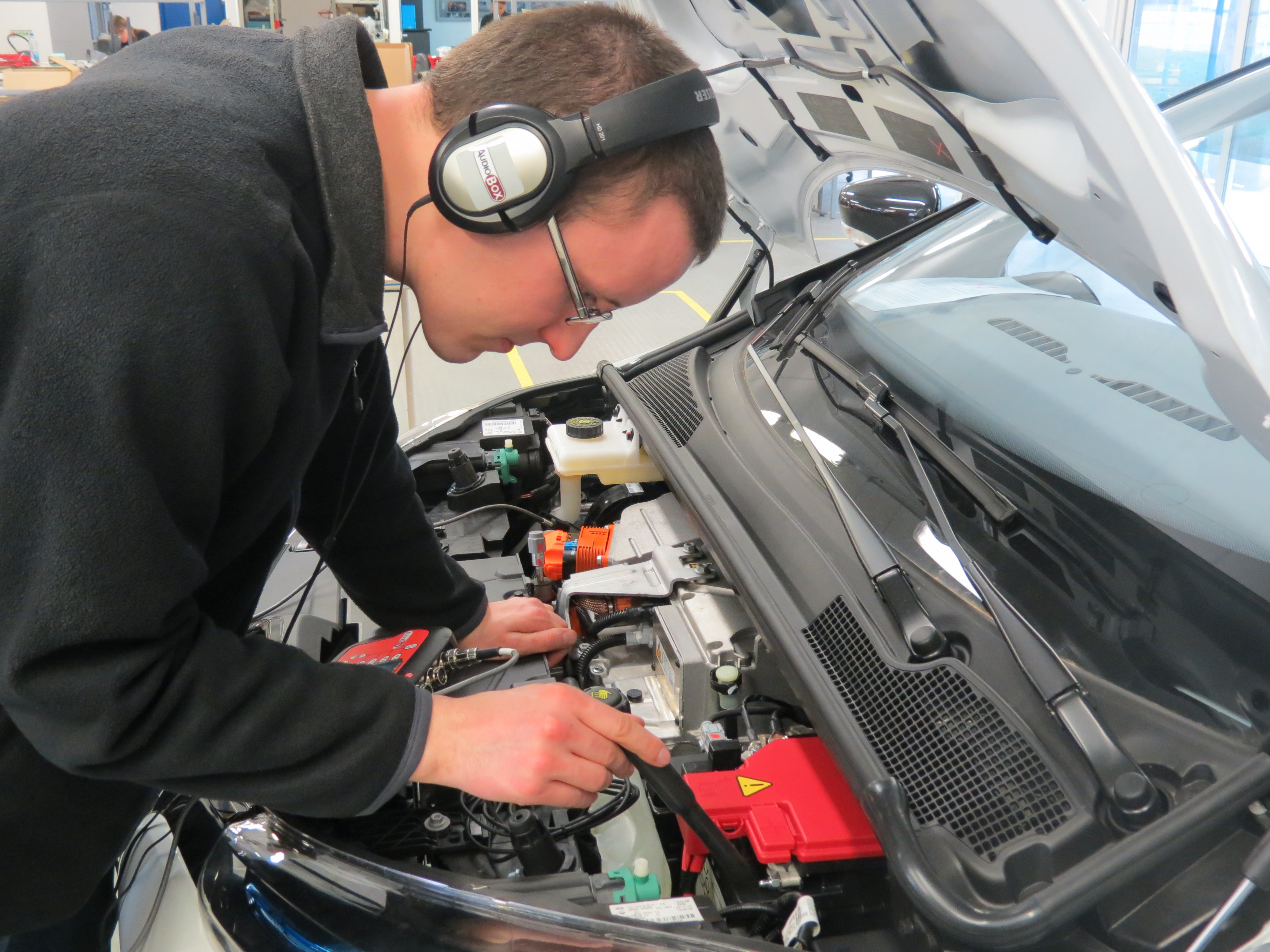 Audiobox ®
The Audiobox® is a sonometer developed by One-Too in collaboration with PSA. It listens to, locates and logs airborne and solid-borne noises in the passenger compartment, the engine compartment, on the transmission and in connections with the ground. The Audiobox® sonometer operates using vibro-acoustic technology.
Using the sonometer is very simple: you just fix the clamps with an accelerometer and microphones (four are available) after first connecting them to the Audiobox®, on the areas to test. The Audiobox® precisely analyses the noises and visually reports the results on the screen. The left-hand side of the screen shows airborne noise, while the right-hand side reports solid-borne noise. The operator listens with a headset connected to the Audiobox® and can adjust the sound volume and record the sequence to analyse it.
The collected data can then be processed with a display of the curves for accurate diagnosis. The Audiobox® sonometer from One-Too can be used for listening to noise from the air-conditioning compressor, ratchets, belts, speakers, shock-absorber cups, discs, pads, bearings, housings, cavitation noises, rattling etc.
Optional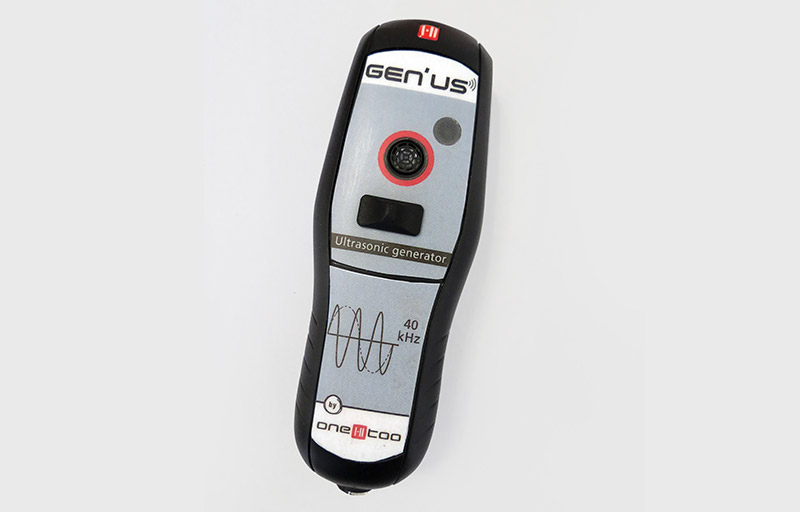 Ultrasound kit
With an ultrasound generator and receiver, our Audiobox® can look for and locate leaks in the passenger compartment.
Contact us
For more information about airborne and solid-borne noise detection and leak detection solutions or requests for a special development adapted to your business, please contact our experts. 
Contact our experts