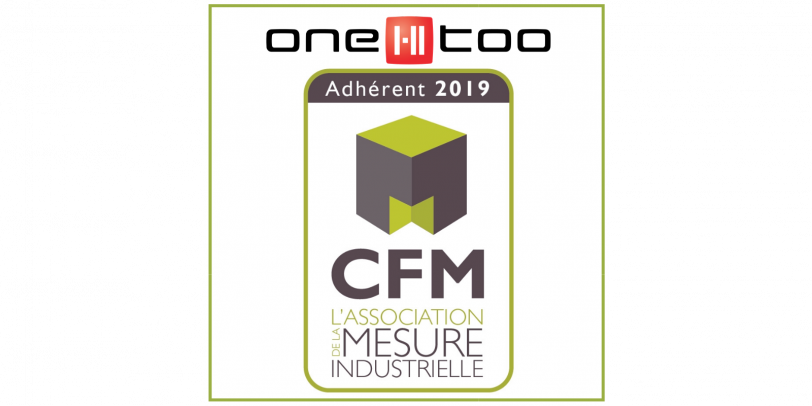 19 Jul 2019
One-Too is now a member of the French college of metrology
Since February 2019, One-Too is a member of the French college of metrology (CFM). This network brings together over 600 companies, laboratories and experts from all strategic areas of business, who are affected by measurement issues as part of their respective trades.
One-Too elected to join that network to help the company as it makes its transition into the future. Since 2018, our company is being reorganised. With its range of metrology tools dedicated to production, maintenance and quality control, the Moment Alpha make has been hugely successful with major customers in automobile manufacturing and aviation.


To accompany that growth, the French college of metrology is an indispensable partner, for sharing expertise and developing our network of contacts.


The CFM was set up in 2002 with support from Peugeot Citroen Automobiles (PSA Group), the ministry for industry, the national laboratory for metrology and testing (LNE) and the technical centre for aeraulics and thermal industries (CETIAT).