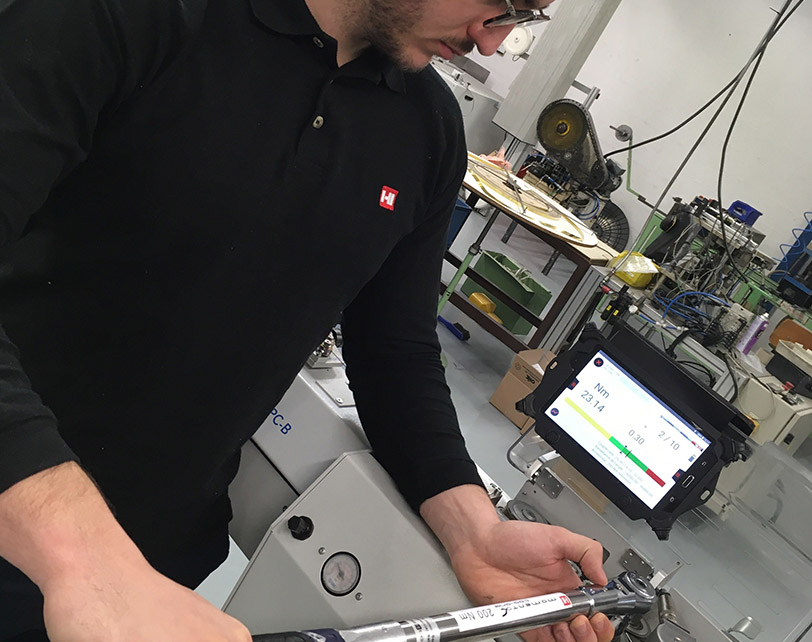 19 Jul 2019
Tighten from 0.5 to 1000 Nm with just one angle torque wrench
An ergonomic angle torque wrench that is flexible, connected and easy to use. That is what is offered by One-Too, with its Moment Alpha range. One of the different options available is particularly suited to the needs of industry: the Moment Alpha MRO (Maintenance and Repair Operations) wrench.


Since the release in 2001 of its first angle torque wrench, named Moment Alpha Too-One, the French company One-Too has continued to develop its range and innovate to serve Industry 4.0.


A flexible, connected and easy to use torque wrench


The main innovation provided to the market by this solution is its great flexibility: a single wrench can be used to tighten over a range from 0.5 to 1000 Nm in wrench and screwdriver mode,, thanks to its tailored accessories. Just one wrench to measure torque, torque with angle monitoring and angle with torque monitoring.


Value for the user A single tool for the whole maintenance chain. An analysis of the results rapidly shows any seizing, the omission of a washer or an assembly or elasticity defect. The other major innovation is the residual torque function, which makes it possible to measure the torque present in an assembly and detect the separation torque (friction torque at the time of rotation).


The UI on a tablet makes it possible to view the results of tightening in real time in relation to the programmed strategy. It makes it possible to log data for reliable analysis and optimum traceability.


Other innovative characteristics: the Moment Alpha wrench is connected via Bluetooth to an application integrated on an external medium. As a result, it reports the results of tightening in real time. In a few seconds, the user can select from three modes that are programmable for their needs. The last 10,000 results and the last 1000 curves from the tightening action are automatically saved and stored, with the possibility of retrieving files in CSV format. Thanks to that solution, each operation carried out is guaranteed, traced and may be analysed at any time.


The Moment Alpha range becomes a brand


One-Too is aware of the specific needs of industry of all sizes, from SMEs to major groups. One-Too continues to develop its range, with a clamp tightening application and a Wi-Fi version of the wrench. The Moment Alpha solution has already been deployed successfully at a reputed manufacturer of jet engines, and a famous British car manufacturer. To support that development, One-Too has decided to turn Moment Alpha into a fully fledged brand.